2 Timothy 4:8 Henceforth there is laid up for me a crown of righteousness, which the Lord, the righteous judge, shall give me at that day: and not to me only, but unto all them also that love his appearing.
David yong-gi Cho,David Yong-gi Cho, Founder Yoido Mega church has slept in the Lord.
David yongi-cho, one of the first to own what we now refer to as a mega-church, has transited. Cho, popularised South Korea in the 80s and was the author of the bestseller, ThE FOURTH DIMENSION. He was a close associate of Robert Schuller, another best seller with his tough time never last tough people do.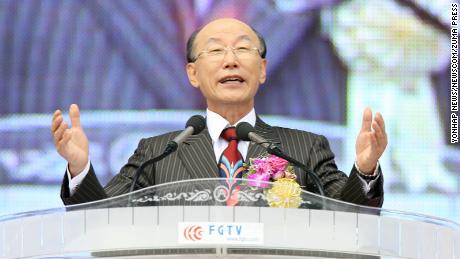 He was 85.
Cho founded the Yoido Full Gospel Church in 1958, which grew to be among the world's largest churches with more than 480,000 attendees per week, according to Leadership Network, an international organization of church leaders.
Yoido has more than 500 church locations across South Korea, and has sent thousands of missionaries to different countries over the years, according to the church's news release. Cho himself has participated in religious rallies and movements in 71 countries, said the release.
Born in 1936, Cho lived through the Korean War, during which he served as an interpreter between his school principal and the US military commander, the church said in its release.
In his second year of high school, he was diagnosed with pulmonary tuberculosis and told he would not live much longer. During this time he turned to Christianity, a decision he would later credit with his "miraculous" recovery, according to the church.
Cho's recovery prompted him to enroll in the Full Gospel Theological Seminary, and he established the Yoido church after graduating. The church began as just five members gathered under a tent in Seoul, according to the church's website.
The popular feelings amongst the christian community of south Korea is that of a man who has accomplished his mission for God.
2 Timothy 4:7 I have fought a good fight, I have finished my course, I have kept the faith: