Pastor Enoch Adeboye, one of the most popular Pentecostal ministers in the world, has lost one of his sons.
 Dare, a son of RCCG overseer, Enoch Adeboye, died in his sleep on Wednesday in Akwa-Ibom state.
He was the third son of the 79-year-old general overseer of one of the largest churches in the world. Last year, on his 42nd birthday, his dad, in a social media post, described him as his first miracle child. He wrote on his Facebook page, Our first miracle child. We pray that God will keep his miraculous working power in your life and all those who need a miracle today, will use you as a point of contact for their own in Jesus' name. (Amen) love from Dad, Mom, and the whole Adeboye dynasty.
The deceased, who was the Assistant Pastor in charge of Region (Youth) 35, had ministered the previous day and retired to his bed and did not wake up.
When the news first filtered in on Wednesday afternoon, many thought it was the handiwork of mischief makers at work again. But when the church issued a statement which read:
"It is with a deep and heartfelt sense of loss. We announce the departure of our beloved son, brother, husband and father, Oluwadamilare Temitayo Adeboye. Who went to be with the Lord on the 4th of May 2021.
"His life was well lived as he served the Lord without reserve, giving effortlessly and leading fearlessly.
"The Lord crowned him with blessings of 3 seeds and a beautiful wife. Many sympathisers and organisations like The Christian Association of Nigeria, CAN , Pentecostal fellowship of Nigeria, PFN has expressed sympathy with the popular pastor.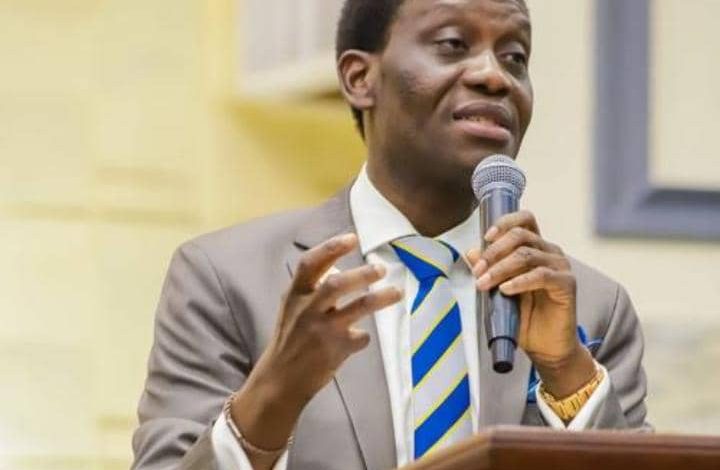 His wife, Temiloluwa, went to check up on him on noticing that he had slept for too long, when she discovered he was not breathing. He was 42 years old.